China Precision RF Coaxial Connector Manufacturer
The radio frequency coaxial connector is generally regarded as a component attached to a cable or installed on an instrument as a component for electrical connection or separation of a transmission line. It belongs to mechatronics products. Simply speaking, it mainly serves as a bridge connecting beams.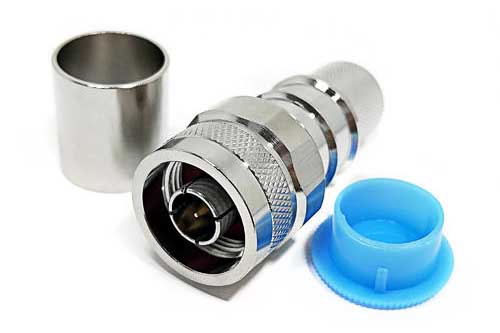 Overview of the development of RF connectors
Compared with other electronic components, RF coaxial connectors have a shorter development history.
The UHF connector that appeared in 1930 was the earliest RF connector.
During the Second World War, due to the urgent needs of the war, with the development of radar, radio and microwave communications, medium-sized series such as N, C, BNC, TNC, etc. were produced.
After 1958, miniaturized products such as SMA, SMB, and SMC appeared.
In 1964, the US military standard MIL-C-39012 "General Specification for Radio Frequency Coaxial Connectors" was formulated.
Since then, RF connectors have begun to develop in the direction of standardization, serialization and generalization.
In more than sixty years, through the joint efforts of experts from various countries, the RF connector has formed an independent and complete professional system and has become an important part of the connector family.
It is an indispensable key component of the coaxial transmission system.
The research and development technology of RF connectors in the United States, Britain, France and other countries is in a leading position, and its design, production, testing, and use technologies have been matched and tend to be perfect.
Not only has a complete standard system formed, but also raw materials, auxiliary materials, testing systems, assembly tools, etc. have also been standardized, and specialized scale production has been carried out.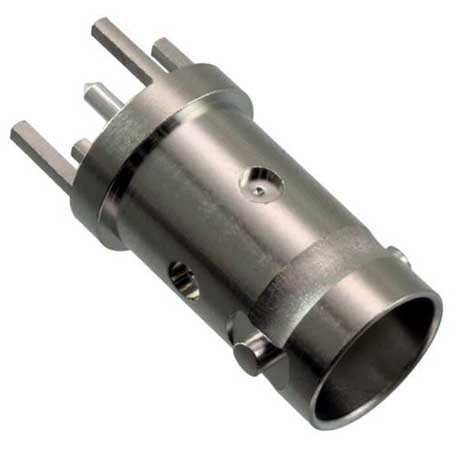 Professional features of RF coaxial connectors
1. Many varieties and specifications: more than 20 international general series, more varieties and specifications.
2. Relying on mechanical structure to ensure electrical characteristics, it is a mechatronic product, which is essentially different from other low-frequency connectors.
3. The part processing is mainly turning machine processing, and there are many manual assembly operations, which makes it difficult to carry out automated assembly.
4. product upgrading slow.
5. It is an important part of electrical connectors and is a labor-intensive product with a certain technical content.
6. Product reliability, failure mode and failure mechanism complicated.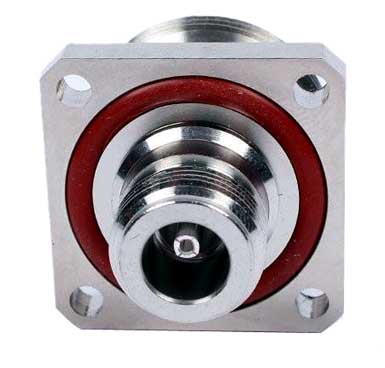 Development Trend of RF Coaxial Connectors
1. Miniaturization
With the miniaturization of the whole system, the volume of RF connectors is getting smaller and smaller, such as SSMB, MMCX and other series, which are very small.
2. High frequency
As early as a few years ago, HP in the United States introduced RF connectors with a frequency of 110 GHz.
The frequency of domestic general products does not exceed 40GHz.
The frequency of flexible cables does not exceed 10GHz, and the frequency of semi-rigid cables does not exceed 20GHz.
3. Multifunctional
In addition to the role of a bridge, it also has the functions of signal processing, such as filtering, phase modulation, frequency mixing, attenuation, detection, and amplitude limiting.
4. Low standing wave, low loss
Meet the needs of weapon systems and precision measurement.
5. Large capacity, high power
Mainly to meet the needs of rapid development of information.