Cable parameters and classification
What is a cable?
A cable is an electrical energy or signal transmission device, usually composed of several sets of wires.
Different definitions of cables
Definition 1: A wire that is made of one or more mutually insulated conductors and an outer insulating protective layer that transmits power or information from one place to another.
Definition 2: Usually a rope-like cable formed by twisting several wires (at least two in each group). Each group of wires is insulated from each other and is often twisted around a center, and the entire outer bread has a highly insulating coating. The cable has the characteristics of being energized inside and insulated outside.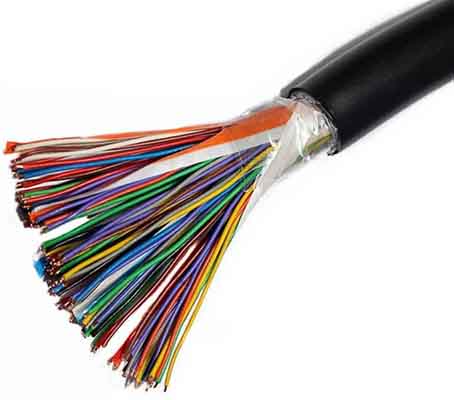 Classification of cables
Cables include power cables, control cables, compensation cables, shielded cables, high temperature cables, computer cables, signal cables, coaxial cables, fire-resistant cables, marine cables, mining cables, aluminum alloy cables, and so on. They are composed of single or multiple strands of wires and insulating layers, which are used to connect circuits and electrical appliances.
Cables can be divided into DC cables and AC cables according to the system of the photovoltaic power station. The classification according to the purpose and use environment is as follows:
1. DC cable
(1) The serial cable between the module and the module.
(2) Parallel cables between the strings and between the strings and the DC distribution box (combiner box).
(3) The cable between the DC distribution box and the inverter.
The above cables are all DC cables, which are laid out outdoors and need to be moisture-proof, anti-exposure, cold-resistant, heat-resistant, and anti-ultraviolet. In some special environments, chemical substances such as acid and alkali are also required.
2. AC cable
(1) The connecting cable from the inverter to the step-up transformer.
(2) The connecting cable from the step-up transformer to the power distribution device.
(3) Connecting cables from the power distribution device to the power grid or users.
This part of the cable is an AC load cable, which is often laid in the indoor environment. It can be selected in accordance with general power cable selection requirements.
Type of cable
Composition and order
The model composition and sequence of wires and cables are as follows: [1: category, purpose] [2: conductor] [3: insulation] [4: inner sheath] [5: structural features] [6: outer sheath or derivative]- [7: Use characteristics]
Items 1-5 and 7 are represented by pinyin letters, and polymer materials are represented by the first letter of the English name, and each item can be 1-2 letters; Item 6 is 1-3 numbers.
Common code
Purpose code-not marked as power cable, K- (control cable), P- (signal cable);
Conductor material code-not marked as copper (can also be marked as CU), L- (aluminum);
Inner sheath code-Q- (lead package), L- (aluminum package), H- (rubber sheath), V- (polyvinyl chloride sheath), the inner sheath is generally not marked;
Outer sheath code-V- (polyvinyl chloride), Y- (polyethylene power cable);
Derived code-D- (non-drip), P- (dry insulation);
Special product codes-TH- (humid tropical zone), TA- (dry tropical zone), ZR- (flame retardant), NH- (fire-resistant), WDZ- (low smoke and halogen free, corporate standard).
Omission principle
The principle of omission in the model: Copper is the main conductor material used in wire and cable products, so the copper core code T is omitted, except for bare wires and bare conductor products. Bare wires and bare conductor products, power cables, and electromagnetic wire products do not indicate major category codes, and electrical equipment wires and cables and communication cables are also not listed, but subcategory or series codes are listed.