Manufacturing of Glass Fiber High Temperature Wire and Cable
Glass fiber high-temperature cables (fire-resistant wires) are made of high-temperature resistant, ultra-fine, and flexible glass fibers through a special process.
This is a kind of high temperature resistant special cable with glass fiber braided sheath and mica wrapping insulation. It includes a nickel-plated or silver-plated copper conductor, an insulator is formed by tightly wrapping mica tape outside the conductor, and a watch wire sheath is covered on the insulator. The wrapping angle between the mica tape and the conductor is 35°C. The wire with this structure can withstand high temperatures from 450°C to 1000°C, and can withstand sharp changes in temperature, and has a good application effect.

What is glass fiber?
Glass fiber is an inorganic non-metallic material with excellent performance. There are many types, and the advantages are good insulation, strong heat resistance, good corrosion resistance, and high mechanical strength, but the disadvantages are brittleness and poor wear resistance. It is made of glass balls or waste glass as raw materials through high-temperature melting, drawing, winding, weaving and other processes. The diameter of its monofilament ranges from a few microns to more than twenty microns, which is equivalent to 1/20-1/5 of a human hair. Each fiber strand is composed of hundreds or even thousands of monofilaments. Glass fiber is usually used as a reinforcing material in composite materials, electrical insulation materials and thermal insulation materials, circuit substrates and other fields.
On October 27, 2017, the list of carcinogens published by the International Agency for Research on Cancer of the World Health Organization: Special-purpose fibers, such as E glass and '475' glass fibers are in the 2B carcinogen list, and continuous glass fibers are in the 3 carcinogen list.

The nature of glass fiber
Melting point 680 ℃
Boiling point 1000 ℃
Density 2.4~2.7g/cm3
When glass fiber is used as a reinforcing material for reinforced plastics, the biggest feature is its high tensile strength. The tensile strength is 6.3 to 6.9 g/d in the standard state, and 5.4 to 5.8 g/d in the wet state. The density is 2.54. Good heat resistance, no effect on strength when the temperature reaches 300℃. It has excellent electrical insulation and is an advanced electrical insulation material. It is also used for thermal insulation materials and fire shielding materials. Generally only corroded by concentrated alkali, hydrofluoric acid and concentrated phosphoric acid.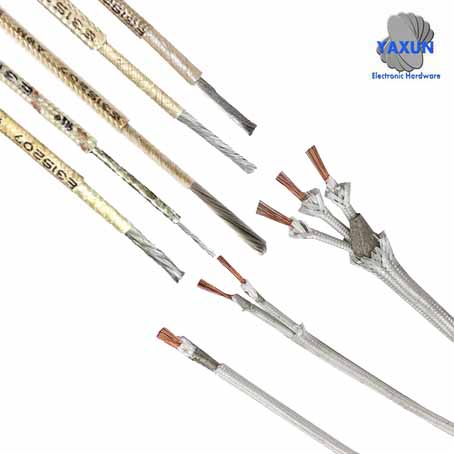 The main components of glass fiber
Its main components are silicon dioxide, aluminum oxide, calcium oxide, boron oxide, magnesium oxide, sodium oxide and so on. According to the alkali content in the glass, it can be divided into non-alkali glass fiber (sodium oxide 0% to 2%, which belongs to aluminoborosilicate glass); Medium-alkali glass fiber (sodium oxide 8%-12%, boron-containing or boron-free soda-lime silicate glass) and high-alkali glass fiber (sodium oxide above 13%, soda-lime silicate glass).

The main characteristics of glass fiber
Raw materials and their applications:
Compared with organic fiber, glass fiber has higher temperature resistance, non-combustibility, corrosion resistance, good heat and sound insulation, high tensile strength, and good electrical insulation. But it is brittle and has poor wear resistance. Used to make reinforced plastics or reinforced rubber, as a reinforcing material, glass fiber has the following characteristics. These characteristics make the use of glass fiber far more extensive than other types of fiber, and the development speed is also far ahead. Its characteristics are listed as follows:
(1) High tensile strength, low elongation (3%).
(2) High elastic coefficient and good rigidity.
(3) The elongation is large within the elastic limit and the tensile strength is high, so the impact energy is large.
(4) It is an inorganic fiber with non-combustibility and good chemical resistance.
(5) Low water absorption.
(6) Good dimensional stability and good heat resistance.
(7) Good processability, and can be made into products of different forms such as strands, bundles, felts, and woven fabrics.
(8) Transparent and can transmit light.
(9) Good adhesion to resin.
(10) The price is cheap.
(11) It is not easy to burn and can be melted into glass beads at high temperature.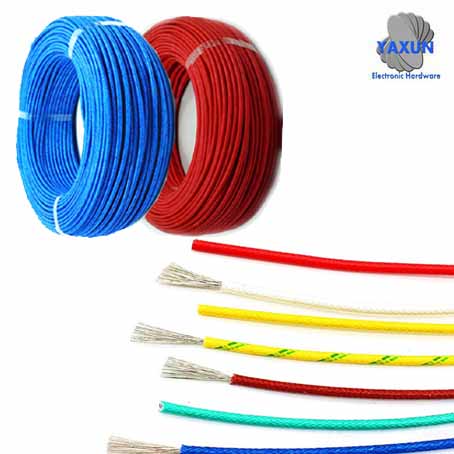 Material classification of glass fiber
According to the shape and length of glass fiber, it can be divided into continuous fiber, fixed-length fiber and glass wool;
According to the glass composition, it can be divided into alkali-free, chemical-resistant, high-alkali, medium-alkali, high-strength, high elastic modulus and alkali-resistant (alkali-resistant) glass fibers.
The main raw materials for producing glass fiber are: Quartz sand, alumina and pyrophyllite, limestone, dolomite, boric acid, soda ash, mirabilite, fluorite, etc.
The production methods are roughly divided into two categories: one is to directly make molten glass into fibers; One type is to first make molten glass into glass balls or rods with a diameter of 20 mm, and then heat and remelt them in various ways to form very fine fibers with a diameter of 3 to 80 μm.
The infinitely long fiber drawn by the mechanical drawing method through the platinum alloy plate is called continuous glass fiber, commonly known as long fiber. Discontinuous fibers made by rollers or airflow are called fixed-length glass fibers, or short fibers.
Glass fibers are divided into different levels according to their composition, properties and uses. According to standard grade regulations, E grade glass fiber is the most commonly used and widely used in electrical insulation materials; S grade is special fiber.
The glass used in the production of glass fibers is different from other glass products. The internationally commercialized glass components for fibers are as follows:
Ground glass fiber
E-Glass
Also known as alkali-free glass, it is a borosilicate glass. At present, it is the most widely used glass fiber with glass composition, which has good electrical insulation and mechanical properties. It is widely used in the production of glass fiber for electrical insulation, and it is also widely used in the production of glass fiber for glass fiber reinforced plastic. Its disadvantage is that it is easily corroded by inorganic acid, so it is not suitable for use in acidic environment.
C-Glass
Also known as medium-alkali glass, it is characterized by better chemical resistance, especially acid resistance than alkali-free glass, but poor electrical properties, and its mechanical strength is 10% to 20% lower than that of alkali-free glass fiber. Generally, the medium-alkali glass fiber abroad contains a certain amount of boron trioxide, while the medium-alkali glass fiber in China does not contain boron at all. In foreign countries, medium-alkali glass fiber is only used to produce corrosion-resistant glass fiber products, such as glass fiber surface mats, etc., and also used to strengthen asphalt roofing materials. But in our country, alkali glass fiber accounts for more than half (60%) of glass fiber output. It is widely used in the production of glass fiber reinforced plastics and filter fabrics, wrapping fabrics, etc. Because its price is lower than that of alkali-free glass fiber, it has strong competitiveness.
Fiberglass rod
High-strength glass fiber
It is characterized by high strength and high modulus. Its single fiber tensile strength is 2800MPa, which is about 25% higher than that of alkali-free glass fiber. The modulus of elasticity is 86000MPa, which is higher than the strength of E-glass fiber. The FRP products produced with them are mostly used in military industry, space, bullet-proof armor and sports equipment. However, due to the high price, it has not been promoted for civilian use, and the world's output is only a few thousand tons.
AR glass fiber
Also known as alkali-resistant glass fiber, alkali-resistant glass fiber is the rib material of glass fiber reinforced (cement) concrete (GRC), which is 100% inorganic fiber. It is an ideal substitute for steel and asbestos in non-load-bearing cement components. Alkali-resistant glass fiber is characterized by good alkali resistance and can effectively resist the erosion of high-alkali substances in cement. Strong holding power, high elastic modulus, impact resistance, tensile and bending strength, non-combustibility, frost resistance, temperature and humidity resistance, excellent crack resistance and impermeability. It has the characteristics of strong designability and easy forming. Alkali-resistant glass fiber is a new type of green and environmentally friendly reinforcing material widely used in high-performance reinforced (cement) concrete.
A glass
Also known as high alkali glass, it is a typical soda silicate glass. Because of its poor water resistance, it is rarely used in the production of glass fibers.
E-CR glass
It is an improved boron-free and alkali-free glass used to produce glass fibers with good acid and water resistance. Its water resistance is 7-8 times better than that of alkali-free glass fiber, and its acid resistance is also much better than that of medium-alkali glass fiber. It is a new product developed specifically for underground pipelines and storage tanks.
D glass
Also known as low-dielectric glass, it is used to produce low-dielectric glass fiber with good dielectric strength.
In addition to the above glass fiber components, a new type of alkali-free glass fiber is now emerging. It does not contain boron, thereby reducing environmental pollution, but its electrical insulation and mechanical properties are similar to traditional E glass. In addition, there is a glass fiber with dual glass components, which has been used in the production of glass wool, and it is said to have potential as a glass fiber reinforced plastic. In addition, there is fluorine-free glass fiber, which is an improved alkali-free glass fiber developed for environmental protection requirements.
Inspection of high alkali glass fiber
The simple method of testing is to put the fiber in boiling water and boil it for 6-7 hours. If it is high-alkali glass nitrocellulose, after boiling in boiling water, the fibers in the warp and weft directions are all loosened.
According to different standards, there are many classification methods for glass fibers. Generally divided from two perspectives of length and diameter, composition and performance.