Classification and Material Composition of Terminal Blocks
Terminals are a kind of accessory products used to realize electrical connections, which are classified as connectors in the industry.
With the increasing degree of industrial automation and stricter and more precise requirements for industrial control, the amount of wiring terminals has gradually increased.
With the development of the electronics industry, the scope of use of terminal blocks is increasing, and there are more and more types.
In addition to PCB terminals, the most widely used terminals include hardware terminals, nut terminals, spring terminals and so on.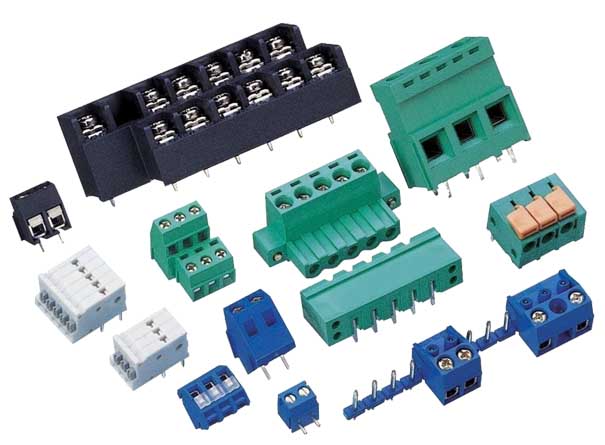 Historical development of terminal blocks
In 1928, Phoenix Contact invented the world's first modular terminal block. This is the prototype of modern terminals and the first invention patent that Phoenix Contact applied for and obtained.
Since then, Phoenix Contact has been passionate about innovation, committed to the development of various connection technologies, and formed a complete electrical interface technology system.
Many of these product series have become industry standards.
Terminals are used parts to facilitate the connection of wires.
It is actually a piece of metal enclosed in insulating plastic, with holes at both ends for inserting wires, and screws for fastening or loosening.
For example, two wires need to be connected sometimes, and sometimes they need to be disconnected.
At this time, terminals can be used to connect them, and they can be disconnected at any time without having to weld them or twist them together, which is very convenient and quick.
And it is suitable for a large number of wire interconnections.
In the electric power industry, there are special terminal blocks and terminal boxes, which are all connected terminals, single-layer, double-layer, current, voltage, ordinary, breakable, etc.
A certain crimping area is to ensure reliable contact and to ensure that sufficient current can pass.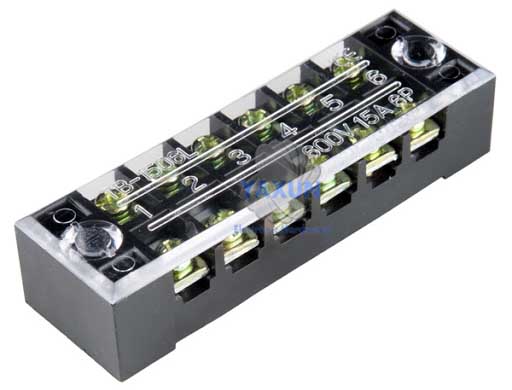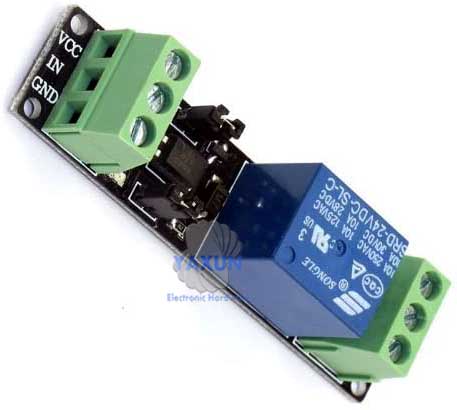 Features of optical isolation terminal
The existing rail-type terminal block and frame-type screw connection technology is used, and a circuit composed of electronic components is added to realize the transmission coupling of the photoelectric process.
The core of automatic control is that the control unit must be reliably isolated from the sensors and actuators to avoid interference.
WUKG2 optical isolation terminal can accomplish this function well and ensure that the field signal matches the low voltage required by the electronic control device.
It can also be used as the interface component between process control peripheral equipment and control, signal and regulator device, and is suitable for different voltage and power ranges.
The optical isolation terminal has the advantages of low control end signal loss, high switching frequency, no mechanical contact jitter, no wear switching, high insulation voltage, no fear of vibration, no positional influence, and long life.
Therefore, it is widely used in the field of automatic control.
Terminal identification standard
This standard is equivalent to adopting the international standard IEC455 (1988) "General Rules for the Identification and Application of Alphanumeric System of Equipment Terminals and Specific Wire Ends."
Scope of terminal application
This standard specifies various methods for identifying electrical equipment (hereinafter referred to as equipment) terminals, and formulates general rules for identifying equipment terminals and specific wire ends with an alphanumeric system.
This standard applies to equipment (such as resistors, fuses, relays, contactors, transformers, rotating electrical machines, etc.) and the identification markings of the terminals of the combination of these equipment, as well as the identification of specific wire ends.
When necessary, the detailed application of these general rules to certain products and the necessary auxiliary identification methods can be given in the relevant standards.
Terminal reference standard
GB 4728 Graphical symbols for electrical diagrams
GB 5465 Graphical symbols for electrical equipment