Customized Electronic Connector Functions & engineering Plastic Materials: LCP, NYLON, PBT Characteristics
Electronic connectors are also often referred to as circuit connectors.
A conductor device that connects two conductors on a loop so that current or signals can flow from one conductor to another.
An electronic connector is a motor system that can provide a separable interface for connecting two secondary electronic systems.
Simply put, the components used to complete the electrical connection between circuits or electronic devices become connectors, that is, a bridge between the two.
What is electronic connectors?
Electronic connectors are also often called circuit connectors, which connect two conductors on a loop.
So that current can flow conductor or signal conductor from one device to another conductor.
It is widely used in various electrical circuits, and plays the role of connecting or disconnecting current or signal.
This connection may be temporary and easy to plug and unplug at any time, or it may be a permanent junction between electrical equipment or wires.
Electronic connectors are devices that transmit electronic signals (analog signals or digital signals).
It can provide a separate interface to connect two secondary electronic systems, and is used to complete electrical connections between circuits or electronic devices.
Such as: power plug/socket, IC socket, telephone line plug, etc.
It is widely used in the electronics industry.
Electronic connectors can be used as electrical/electronic transmission connection parts between circuits, components, and systems.
The power, signal and current can flow stably and reliably, and it is convenient for product assembly, maintenance and replacement.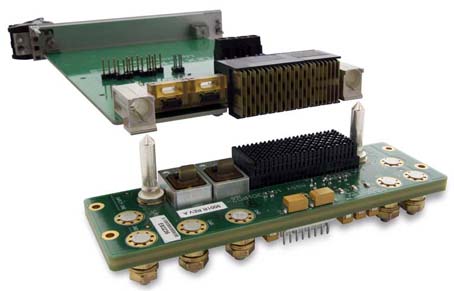 Testing of electronic connectors
It mainly includes three aspects:
   1. Mechanical test;
   2. Environmental testing;
   3. Electrical test.
Classification of electronic connectors
1. Divided into DIP type (eg: PCI 120P) and SMT type (eg: MINI PCI EXPRESS) according to the soldering method
  2. According to the appearance, it can be divided into: external type and internal type
(1) External types include:
  I/O: D-subminiature connector (also known as D-SUB connector), USB, 1394, DDR, VGA, SCSI, etc.
  CARD: SD, SIM, NEW CARD, etc.
  JACK: RJ11, RJ45, etc. RF
power supply
   Other: SCSI, DVI, etc.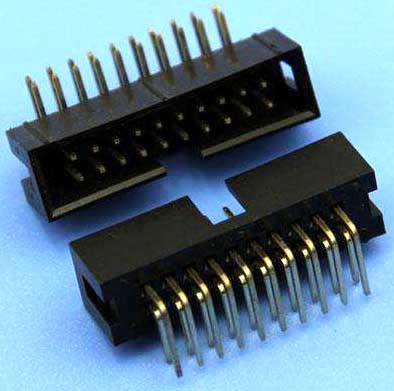 (2) Internal types include:
   board to board
   wire to board
   line to line
   Flexible circuit board (FPC): ZIF
  HDD: BOX,PIN-Header&Socket
  Edge Card: AGP, PCI
  CPC Socket:478,SLOT-1,SLOT-2
  Memory:DIM,SO-DIM
   Other: MINI PCI
Material types of electronic connectors
The selection of materials is based on the comprehensive consideration of processing formability, product applicability and strength properties.
The cost of an electronic connector varies by the price of the material, the difficulty of processing, and the efficiency of production.
Electronic connector materials mainly include insulator materials (plastic materials) and conductor materials (phosphorus copper, brass).
Commonly used engineering plastic materials for electronic connectors are: LCP, NYLON, PBT.
LCP
Having a small linear expansion coefficient, the injection molding shrinkage rate and a very outstanding strength and elastic modulus and excellent heat resistance.
Has a high load deformation temperature, some can be as high as 340 degrees or more.
LCP also has chemical resistance and excellent air-tightness. Therefore, LCP materials are preferred for general connectors, especially those that require SMT, eg: MINI PCI EXPRESS; DDR.
NYLON
Low cost, high tensile strength, outstanding abrasion resistance and self-slipping, and good fluidity.
It is good for thin-walled molding, but the shrinkage is serious and it is easy to produce burrs.
Bake strictly before molding to prevent hydrolysis.
General connectors, especially DIP, mostly use NYLON materials, eg: PCI 120P; PCI EXPRESS.
PBT
Low cost, high strength, friction resistance, but poor moldability and serious shrinkage.
Due to the low melting temperature, plastic melting will occur during wave soldering.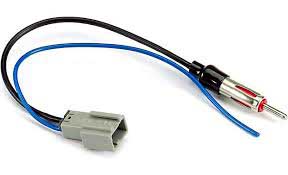 development trend
1. Miniaturization
Small size, light weight, small pitch, reduced height, high density / high pin number.
2. High frequency signal/transmission
  The contact group has low resistance, low effect, good signal shielding effect, signal delay, Crosstalk... etc.
3. Automated operations
  Reduce station manufacturing process, Auto Pick & amp; Place, Type, product accuracy improvement, and maintenance methods.
4. Humanized interface
   is user-friendly and foolproof design.
5. Low cost of use
  Product standardization, flexible product and process design, delivery time reduction.