Model naming and characteristics of wires and cables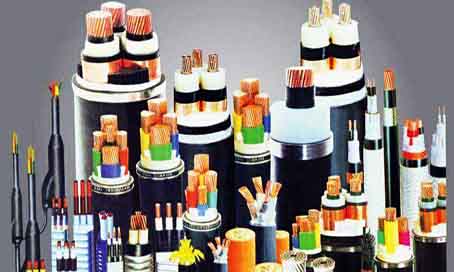 The complete naming of wires and cables is usually more complicated. So people sometimes use a simple name (usually the name of a category) combined with product model specifications to replace the complete name. For example, "low voltage cable" represents all plastic insulated power cables of 0.6/1kV class. The type spectrum of wire and cable is relatively perfect. It can be said that as long as the standard model specifications of the wire and cable are written, the specific product can be clarified. But how is its complete naming written?
The naming of wire and cable products has the following principles:
1. What's included in the product name
⑴ Product application occasion or size category name
⑵ Product structure material or type;
⑶ Important features or additional features of the product
Basically named in the above order, sometimes in order to emphasize important or additional features, write the features before or before the corresponding structure description.
2. The order of structure description
The product structure description is based on the principle from inside to outside: conductor --> insulation --> inner sheath --> outer sheath --> armor type.
3. Simplify
Under the circumstance that will not cause confusion, some structural descriptions are omitted or abbreviated: for example, aluminum conductors are not allowed in automobile wires and flexible wires, so the conductor core material is not described.
Cable naming example:
Rated voltage 8.7/15kV, flame-retardant copper core, XLPE, insulated steel tape armored, PVC sheathed power cable
"Rated voltage 8.7/15kV"-use occasion / voltage level
"Flame-retardant"-emphasized characteristics
"Copper Core"-Conductor Material
"Cross-linked polyethylene insulation"-insulating material
"Steel tape armor"-armor layer material and type (double steel tape gap wrapping)
"PVC sheath"-inner and outer sheath materials (the inner and outer sheath materials are the same, the inner sheath material is omitted)
"Power cable"-the category name of the product
The corresponding model is written as ZR-YJV22-8.7/15, and the writing of the model is described in the following description.
⒋ Use the capital of the first letter to indicate the insulation type, conductor material, inner sheath material and structural characteristics. For example, Z stands for paper (zhi); L stands for aluminum (lv); Q stands for lead (qian); F stands for fen;
ZR stands for flame retardant (zuran); NH stands for fire-resistant (naihuo).
⒌ Use numbers to indicate the composition of the outer protective layer, with two digits. No number means no armor layer and no outer cover layer. The first digit indicates the armor, and the second digit indicates the outer cover, such as 41 for thick steel wire armor fiber.
⒍ Generally, the cable model according to the arrangement of the cable structure is: insulating material; conductor material; inner protective layer; outer protective layer.
⒎ Cable products are expressed by model, rated voltage and specification. The method is to specify the rated voltage, number of cores and nominal cross-sectional area after the model number.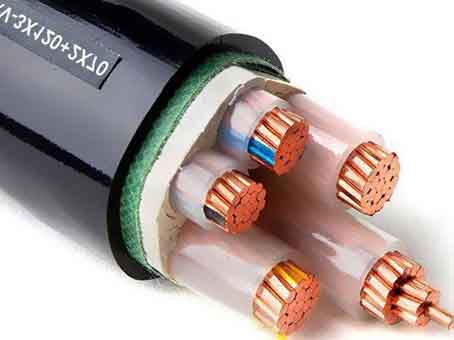 List
RV, RVV, RVVP, RVVY, RVVYP, KVVRP, (N) 2YSLC, ZR-RE, ZR-REE, ZR-REEP, PUR, LIYY, LIYCY, LIYY(TP), LIYCY(TP), LI2YCY, PIMF, LIHH
, LIHCH.
characteristic
CEF-Ethylene-propylene rubber insulated neoprene sheath, flame-retardant power cable for ships.
CVV-PVC insulated, PVC sheathed flame-retardant power cable for ships.
Oxygen chamber wires often use BV, BX, RV, RVV series wires, of which:
BV-Copper core PVC insulated wire, long-term allowable temperature 65℃, minimum temperature -15℃, working voltage AC 500V, DC 1000V, fixed wiring indoors and outdoors.
BX-Copper core rubber insulated wire, the maximum operating temperature is 65℃, and the wiring is indoors.
RV-Polyvinyl chloride insulated single-core flexible cord, maximum operating temperature 65℃, minimum operating temperature -15℃, working voltage AC 250V, DC 500V, used as internal wiring of instruments and equipment.
RVV-Copper core PVC insulated and sheathed flexible wire, allow long-term working temperature 105℃, working voltage AC 500V, DC 1000V. Used in damp, high mechanical protection requirements, frequent movement and bending occasions.
Common model
VV means: PVC insulation (the first V), PVC sheath (the second V)
YJV22 means: cross-linked polyethylene insulation (YJ), PVC sheath (V), steel tape armor (22)
Types with "ZR" or "FR" are flame-retardant cables (wires). Add "L" for aluminum wire
The wire model is relatively simple:
BVV-PVC insulated and sheathed copper core wire,
BV-PVC insulated copper core wire,
BVR-PVC insulated copper core cord,
BX-rubber insulated copper core wire,
RHF-Neoprene sheathed copper core cord.