Clean Halogen-Free Control and Signal Cables
Product name: WDZ-KEEP23 WDZ-KEE WDZ-KEEP clean cable

Applications:
The material does not contain halogen, the cable produces less smoke and dust when burning, and it can prevent or delay the spread of flame. This product is suitable for the connection or signal transmission of electrical appliances and meters for mobile or fixed installations with AC rated voltages of 450/750V and below. The cable has good thermal stability, and can maintain good electrical properties and flexibility in high temperature, high cold environment, and corrosiveness. It is suitable for occasions with special requirements such as mobile temperature resistance and corrosion resistance in metallurgy, electric power, petrochemical and other industries.
Use characteristics of clean and environmentally friendly cables:
1. Rated voltage 450/750V.
2. The long-term allowable working temperature of current is 70℃, 105℃, 125℃, 135℃.
3. The smoke density (light transmittance) test of this product can meet GB/T17651.2-1998.
4. The halogen-free performance test of this product meets GB/T17650.2-1998.
5. The flame retardant performance meets the requirements of GB/T18380.3-2008 Bundle Combustion Test A, B, and C.
6. The harmfulness of smoke meets the requirements of GA132 standard J.
7. The small bending radius of the wire is 6D.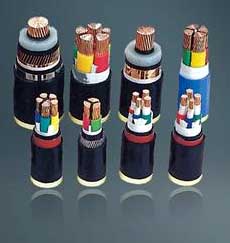 Parameter
1. Cable rated voltage UO/U: 450/750V, AC polyolefin UO/U is 0.6/1KV
2. The long-term working temperature of the cable is: -20℃-90℃, -40℃-105℃
3. Recommended bending radius: Non-armored cables should be no less than 6 times the outer diameter of the cable. The bend of the cable with armored or copper tape shielding structure should not be less than 12 times the outer diameter of the cable.
WDZ-KEE
Copper core, low-smoke, halogen-free, flame-retardant polyolefin J insulated and sheathed control cable
WDZ-KEER copper core, low-smoke, halogen-free flame-retardant polyolefin J insulated and sheathed control soft cable
WDZ-KEEP
Copper core, low-smoke, halogen-free, flame-retardant polyolefin J insulated copper wire shielded control cable
WDZ-KEERP
Copper core, low-smoke, halogen-free flame-retardant polyolefin J insulated copper wire shielded control flexible cable
WDZ-KEEP2
Copper core, low-smoke, halogen-free flame-retardant polyolefin J insulated copper tape wrapped control cable
WDZ-KEEP3
Copper core, low-smoke, halogen-free flame-retardant polyolefin J-insulated aluminum-plastic composite tape wrapped and shielded control cable
WDZ-KEEP1P3
Copper core, low-smoke, halogen-free flame-retardant polyolefin J insulated aluminum-plastic tape wrapped and tinned copper wire braided composite shielded control cable