High-voltage Port Machinery Cable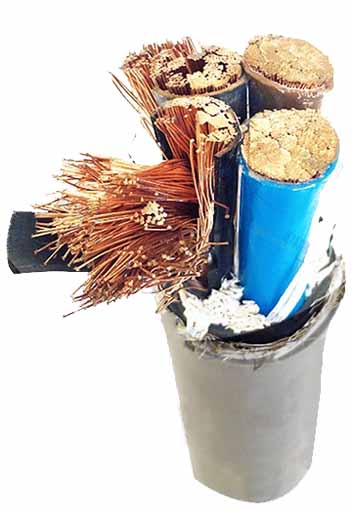 Port cables are "mechanical cables" used for port machinery transportation and mechanical power. Cables play a very important role in port transportation.
HAECO cables are mainly used for mobile equipment.
Such as: fast-running container cranes, lifting equipment, etc., can also be used in large-scale equipment, excavator ground and underground mining equipment and other occasions with high mechanical stress.
However, it is well known that the port environment is harsh and the seawater is highly corrosive, so correspondingly, it brings many difficulties to the cable.
Therefore, the research and development of mechanical cables to adapt to ports is imminent, and the port series mechanical cables have their uniqueness under certain circumstances. From the current situation, many cables used in many transportation ports do not fully meet the port environment, and most of them just meet their environmental requirements. Simply put, the cable material can meet the conditions of its use, but in fact, there are few port machinery cables developed.
YAXUN successfully developed a series of cables suitable for ports.
So it can be seen that the performance characteristics of the cable are very good. Let's take a look at the port machinery cable!
How about port machinery cables?
1. The HAECO cable has good voltage shock resistance, can withstand the frequency conversion clock voltage cable has good impact and shielding, and can better eliminate electromagnetic interference, thereby reducing the noise shielding of the frequency conversion machine.
At present, it is widely used in metallurgy, petrochemical and other industries.
2. The overall feature of greatly reducing the external diameter. Compared with traditional rubber cables, this feature saves space and reduces weight.
3. The use of small-size discs, so the guide wheels and drive motors save costs in terms of use.
4. Take-up, defense or traction can apply tension to the cable, which is very labor-saving and worry-free.
5. The central load-bearing reinforced core can resolve the tension, and can fully guarantee the free suspension and take-up, pay-off and long-distance deflection.
6. The overall load-bearing braid of the cable can place the cable twisted, which is what we call the spiral effect.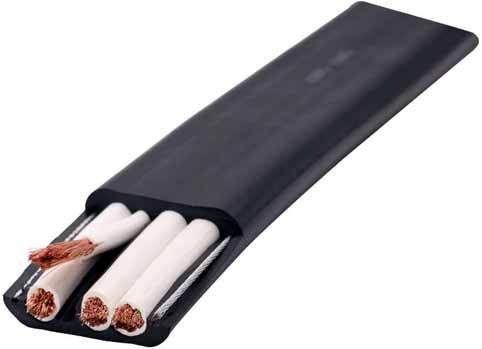 Port machinery cable application range:
1. Used in mechanical systems such as bucket wheel cranes, stackers, reclaimers, coal reclaimers, etc.
2. Used in dry and humid indoor and outdoor areas or industrial water.
Port Machinery Cable Structure:
Bundling of multiple bare copper wires;
Core insulation: ethylene propylene rubber insulation;
Central support element;
The outer sheath is compounded with a reinforced braid;
Outer sheath of halogen-free PCP mixture.
Port machinery cable features:
Halogen-free and flame retardant, in line with IEC 60332-1-2 standard;
Oil resistance in accordance with EN 60811-2-1;
Has excellent chemical resistance, heat resistance, mechanical stress resistance and other properties;
It is mostly used for the connection of mobile equipment in hazardous areas, in accordance with DIN VDE 0165.
It is best to place the cable in a cool and dry place during daily placement, and avoid direct sunlight. It can also be laid directly in the underground cable trench. This environment has the smallest control range. The installation of the cable trench should be checked regularly for dryness or humidity.